Ethereum regains the position number two of the cryptocurrencies
Again, Ethereum is positioned as the second largest cryptocurrency, behind Bitcoin. Ethereum, the decentralized application platform, ranked number two behind Bitcoin since last spring, until it was briefly dethroned by the bank-oriented cryptocurrency, Ripple, in January.
But the price of Ripple is currently in free fall, with a decrease of 14.4% in the last 24 hours, while Ethereum has risen 9.9% according to the figures of CoinMarketCap.
The main reason for Ripple's sudden price drop was CoinMarketCap's decision to silently eliminate the prices of several cryptocurrencies, including XRP, BTC and ETH on the Korean average exchange platforms.
Since the prices of cryptocurrencies in Korean exchanges often vary significantly from those in other parts of the world, this decision caused Ripple's market capitalization to fall instantly to approximately 20 billion.
The change did not affect either Bitcoin or Ethereum, since the total volume of these currencies traded on Korean exchanges is much lower, in relative terms, than the volume of XRP traded in Korea.
The change was not announced on the CoinMarketCap site or on official Twitter or Facebook. It was only indicated at the bottom of the "Markets" section of the CoinMarketCap page for Ripple and other currencies.
Interestingly, even though this sudden change probably triggered some panic sales, Ripple's chief cryptographer, David Schwartz, pointed out on Twitter that Ripple's new price (also known as the current price) is "more accurate and meaningful."
The current price of Ethereum (10/01/18) is 1,343 dollars with a market capitalization of 130 billion dollars, a new record for the cryptocurrency.
The recent run of Ethereum has been impressive: the price of 1 ETH reached 440 dollars for the first time at the end of November 2017; it crossed $ 800 in December 2017, and it rose to $ 1,000 in January 2018.
Ethereum could be increasing with the recent launch of a test network for Casper, a major update to the Ethereum protocol that would introduce a new consensus mechanism.
In addition, Ethereum co-founder Vitalik Buterin recently launched two subsidy schemes that should encourage third-party developers to work with Ethereum to solve their current scalability problems. These became painfully apparent in December, when a virtual cat exchange game slowed down considerably the entire Ethereum network.
There is also a constant stream of attention to Ethereum, as it is currently the largest platform for initial currency offers or ICOs. Emerging companies have raised billions through ICOs during the past year, and new ones are appearing daily.
Other large cryptocurrencies have not had such a good day. Bitcoin has dropped 2.88% in the last 24 hours, while Cardano and Litecoin – number five and six by market capitalization – are down 14% and 3%, respectively.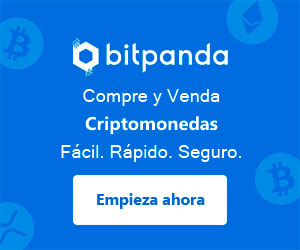 ---
¿Deseas comentar este post? Compártelo y síguenos en Facebook
Facebook: @teraweb.net
---
También te puede interesar